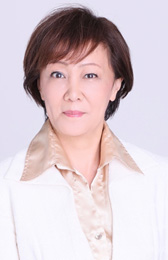 Rie Nakamura
, President and CEO
We celebrated our 20th anniversary in September 2019. I would like to express my gratitude to those who have continued to support us. At the same time, I am staying focused because I was allowed the privilege of standing on this stage again to take on new challenges.
We have taken this milestone as an opportunity to rename the company Demae-can Co., Ltd. This is aimed at evolving the Demae-can business, which is our first dream town, while maintaining our corporate philosophy based on the key words: dream town (desired services ), creation (making things from scratch) and committee (being active by thinking outside the box).
We launched Demae-can as a portal site. However, it has gone beyond the boundary of an online service that receives home delivery orders for restaurants. It is developing into a community-based infrastructure service with an additional community-based delivery function.
All of us at Demae-can Co., Ltd. are determined to become a service that connects local residents and delivers moments that make people feel richer and happier, instead of only delivering meals. For example, we would like to help families enjoy meals together while reducing the burden of housework on busy mothers, and at times, deliver hot meals from local, well-established restaurants to people living alone.
As we are developing, we are determined to work hard to create dream towns that did not exist previously. We appreciate your continued support.