A comprehensive delivery site allowing customers to place immediate orders with restaurants offering home delivery around Japan.
Customers can receive their orders in as little as 20 minutes after ordering.
From multiple store categories offering home delivery including pizza, bento boxed meals, Chinese, sushi, western cuisine, liquor and other services, users can check information such as menu items and current waiting times and place orders, together with special offers. This is a speedy form of Internet shopping that can take as little as 20 minutes from when an order is placed to product delivery and completed payment.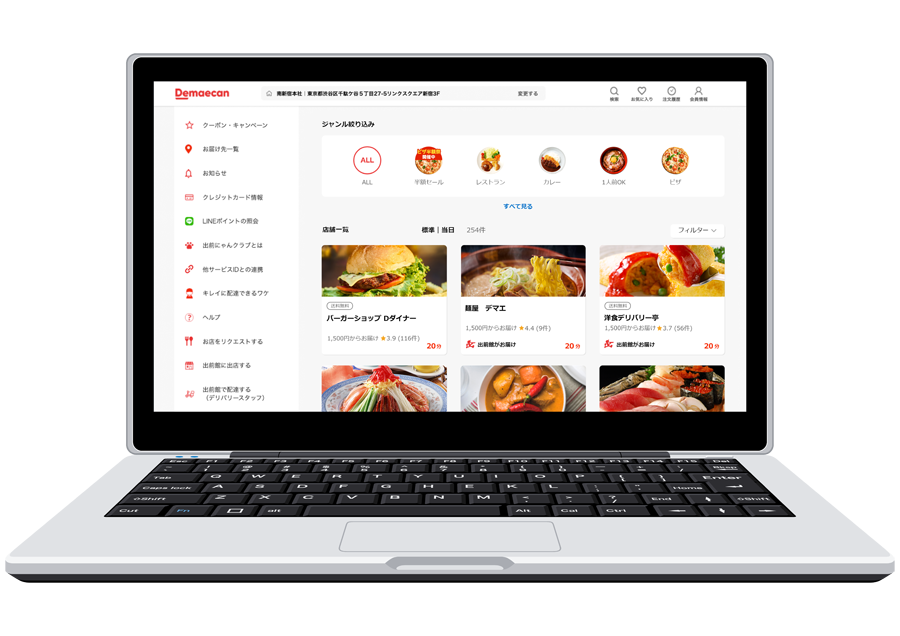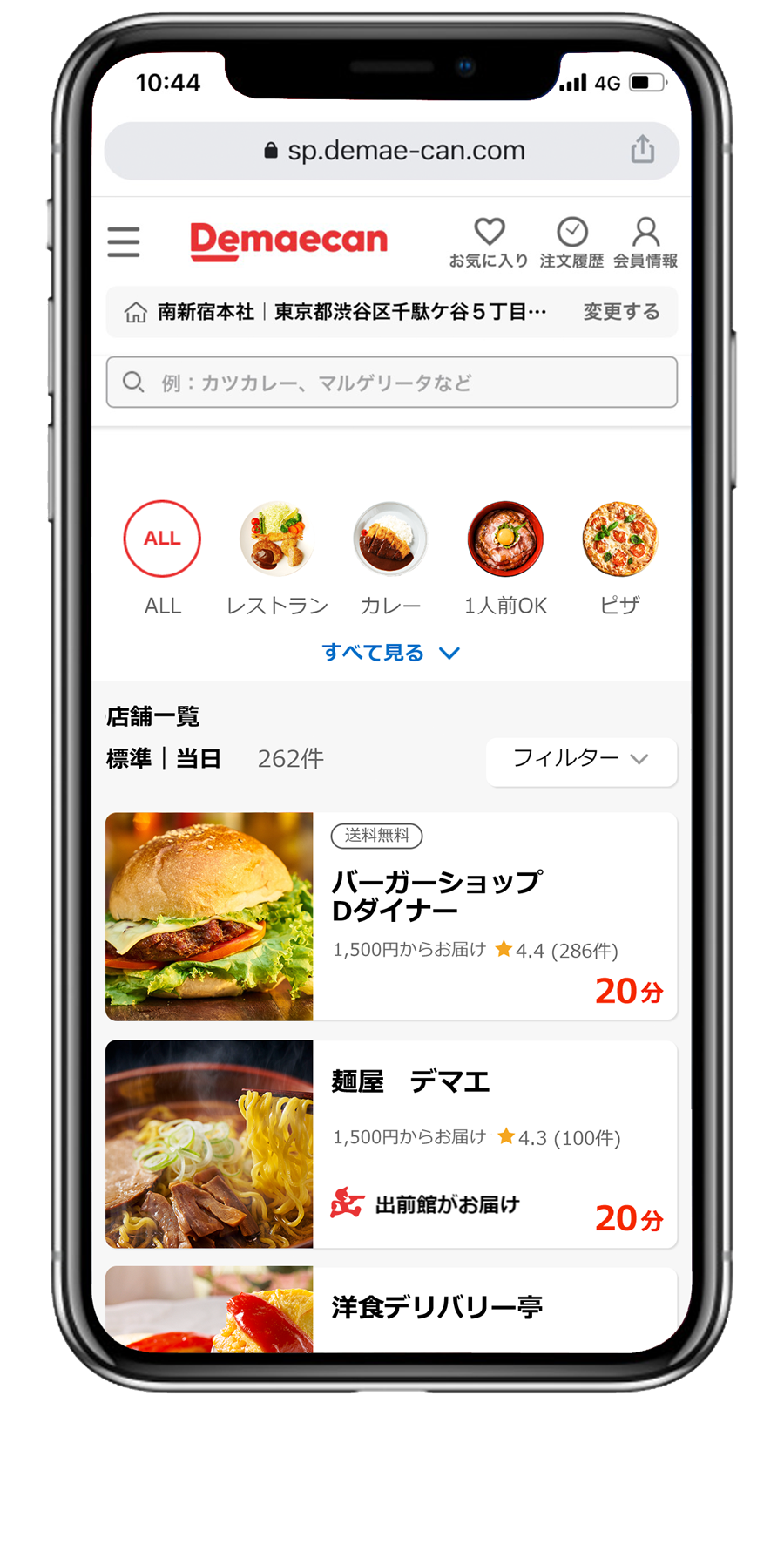 A phone's GPS function can be used to easily have an order delivered to your current location
Our business mission is to create a dream town that makes you think, "I want to live here!"
The first step towards this is our proposal of a new lifestyle that involves ordering home-delivered meals over the Internet.
We continue to deliver a service that is valuable both to Demae-can affiliate stores who gain a new sales channel and Demae-can users who gain the convenience of being able to order home-delivered meals over the internet. We work on a daily basis to establish an absolute position as a piece of highly convenient infrastructure.
Demand for food delivery services will continue along its expansionary trend due to the aging population, greater participation of women in the workforce and diversifying lifestyles.
We provide expertise to restaurants looking to start offering home delivery and provide existing affiliates with suggestions and consulting on how to boost sales. As a leading company in the industry, our aim is for these efforts to lead to an expansion of the home delivery market itself.
Business Model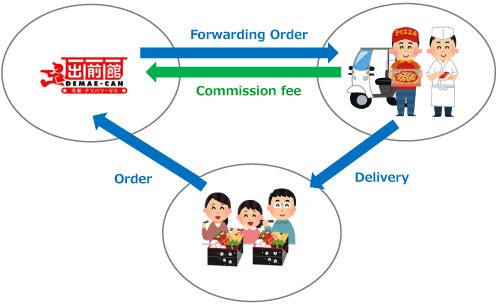 The conventional home delivery model involved the dissemination of information in the form of flyers and other printed materials, followed by the receipt of orders by telephone. By using the Internet, Demae-can handles both the distribution of information and the taking of orders.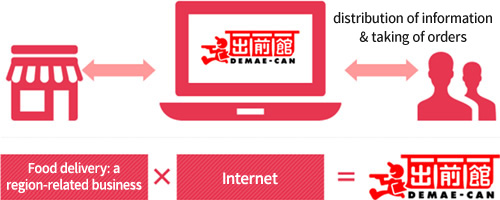 This business model was created through reverse thinking that combined seemingly contradictory elements, and simultaneously created a new lifestyle that involved ordering home-delivered food over the Internet.
Benefits to Users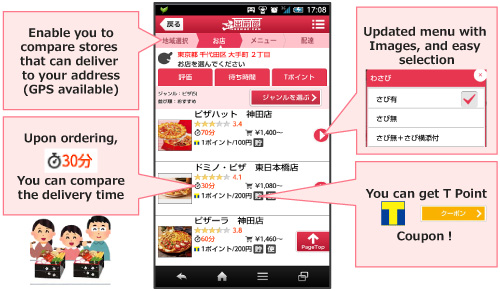 Benefits to Restaurants