Hideo Fujii
, President & CEO
Aiming to make delivery services a part of everyday life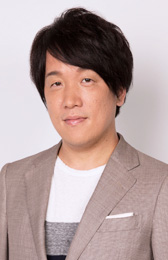 In the past, delivery services would typically be used for a weekend gathering of family or relatives or for an event with friends. These days, the services are used in a much wider variety of settings. People often order lunch or dinner, including single servings, on weekdays. They also use the services even for sweets, coffee, and other between-meal snacks.
 This trend grew even more noticeable due to the COVID-19 pandemic. Backed by the spread of a lifestyle that has become known as the "new normal," including remote work and online parties, use of delivery services has really begun to be a part of everyday life in Japan, too.
 As a result, we are seeing the emergence of a new business model of restaurants called ghost restaurants, which specialize in delivery and take-out services, as well as cloud kitchens, the sharing of a kitchen by multiple restaurants (brands).
 I believe that, for delivery services to take root as part of daily life, it is essential to expand the lineup of restaurants (menus), reduce delivery costs, and enhance initiatives to ensure high quality delivery services as well as safety and reliability.
 Above all, when it comes to the quality of delivery services, we take the following stance:
"Be responsible for the dishes prepared by the restaurant until we deliver it to the customer"
 We hope to keep Demae-can evolving by responding to rapid changes in the times ahead of others and listening sincerely to the voices of restaurants and users.