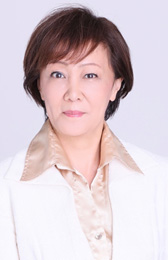 Rie Nakamura
, Executive Adviser
Connecting local restaurants
with customers
 In 2020, we made a major decision and were subject to historic changes.
 A few years ago, we started offering delivery service on behalf of restaurants (Sharing Delivery service) in addition to the online delivery service we have been advancing for 20 years. It was an attempt to transform our business to enable the delivery of dishes, including ones from restaurants that previously had not offered delivery services.
 As the vision that this service will be essential in the society was about to be established and the infrastructure for the service was about to be built, we decided to join the LINE Group so as to make the business even more solid.
 And, at almost the same time, the COVID-19 pandemic broke out and new lifestyles became essential, as you know.
 Above all, restaurants were suddenly forced to change their traditionally held mindset about new openings, management methods, and operations.
"Enjoy delicious dishes cooked professionally at a local restaurant at home"
 I truly feel that this new style of enjoying food, which we have been spreading little by little, is rapidly becoming the norm.
 Food served at restaurants in Japan are said to be the highest quality in the world. It is our desire that as many local customers as possible will get chances to experience the great taste of the restaurants not only at the location but also via delivery or takeout.
 We hope to help restaurants transform their operations and monetize their business by leveraging digital technologies for marketing and to improve their efficiency.
 We will keep moving forward to achieve such customer values.
---
Hideo Fujii
, President & CEO
Aiming to make delivery services a part of everyday life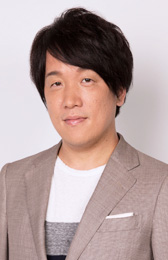 In the past, delivery services would typically be used for a weekend gathering of family or relatives or for an event with friends. These days, the services are used in a much wider variety of settings. People often order lunch or dinner, including single servings, on weekdays. They also use the services even for sweets, coffee, and other between-meal snacks.
 This trend grew even more noticeable due to the COVID-19 pandemic. Backed by the spread of a lifestyle that has become known as the "new normal," including remote work and online parties, use of delivery services has really begun to be a part of everyday life in Japan, too.
 As a result, we are seeing the emergence of a new business model of restaurants called ghost restaurants, which specialize in delivery and take-out services, as well as cloud kitchens, the sharing of a kitchen by multiple restaurants (brands).
 I believe that, for delivery services to take root as part of daily life, it is essential to expand the lineup of restaurants (menus), reduce delivery costs, and enhance initiatives to ensure high quality delivery services as well as safety and reliability.
 Above all, when it comes to the quality of delivery services, we take the following stance:
"Be responsible for the dishes prepared by the restaurant until we deliver it to the customer"
 We hope to keep Demae-can evolving by responding to rapid changes in the times ahead of others and listening sincerely to the voices of restaurants and users.